Van Delivery Service in Singapore
Whenever you need bulk personal or business items delivered, you need to hire a courier to guarantee that your delivery will arrive on time without damage. Are you looking for a courier company in Singapore that can provide comprehensive and cost-effective solutions? Look no further than Vroom Express. We have one of the most efficient van delivery services in Singapore. 
For over 2 decades, we have partnered with several companies needing fast and dependable van delivery services. Drop us a call for your document and parcel delivery requirements! 
Comprehensive Van Delivery Service
Our process is comprehensive and customised according to our customer's requirements to ensure total satisfaction. 
Our van delivery service typically involves the following process: 

 

Pick up 

 

Transport

 

Hand over the package to the recipient

 
We Prioritise Your Convenience
Vroom Express understands that delivering your packages quickly and conveniently is paramount, especially urgent documents and perishables. 
We also provide picture confirmations of the packages and SMS and email notifications during and after delivery. We have you covered whether you are looking for legal and court delivery services, medical delivery, documents related to visas and immigration, or product package delivery.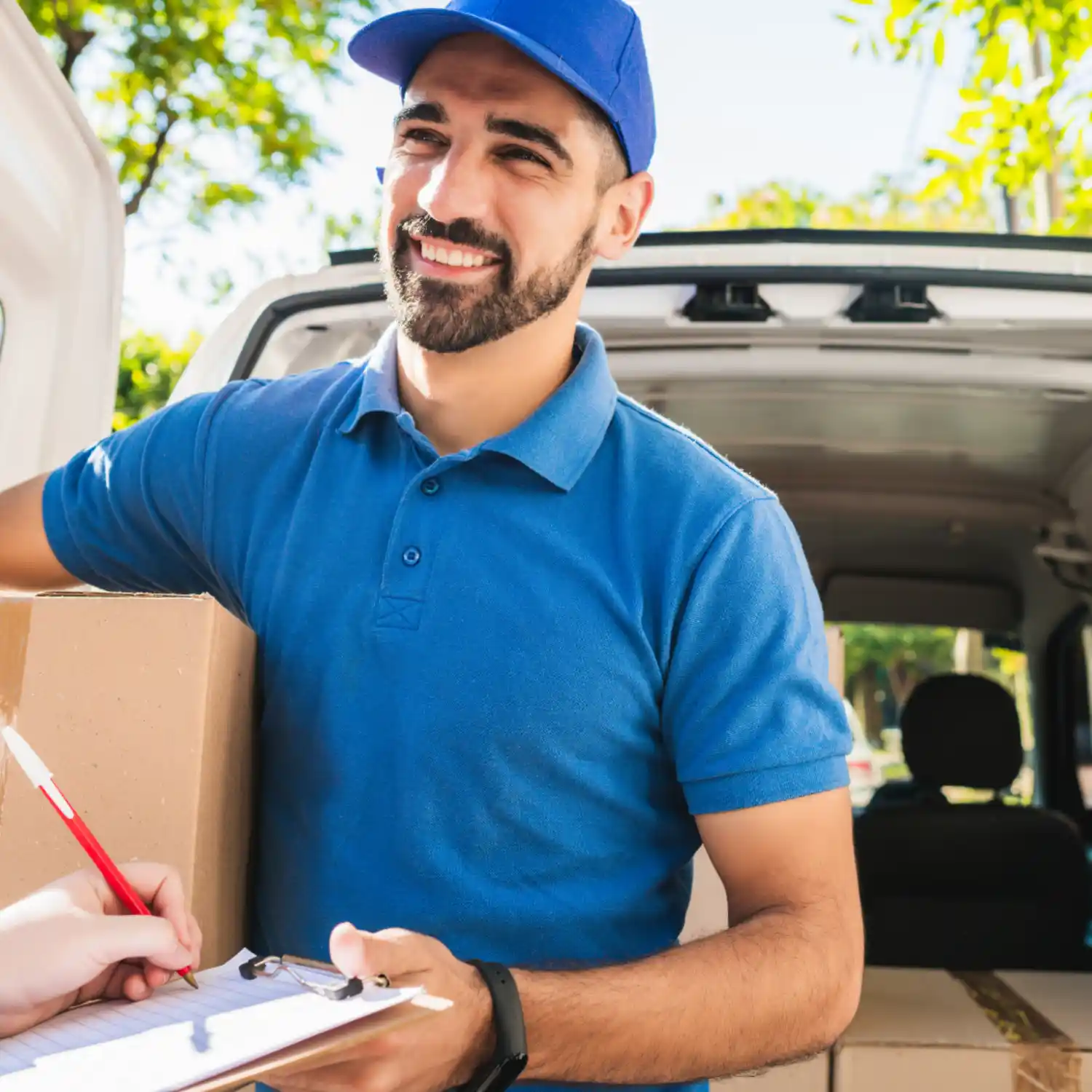 Accountable
Our company is insured and offers security protocols to protect your belongings in the event of an accident. We will take responsibility for lost or damaged packages. 
Honest
We are transparent and upfront with our terms and conditions, so you can be at peace knowing your contract won't have any hidden fees. We only employ trustworthy messengers and delivery agents with extensive experience in the field. 
Efficient
No matter how large your package is, our pick-up vans can accommodate it. Our couriers are familiar with properly handling any item or goods and how many must be delivered. 
Swift
Our agents will treat your items and goods with the utmost care and professionalism, handling them as if they're ours. We assure you they'll arrive in the same condition you left them in. 
Cost-effective
We offer reasonable pricing for our van delivery service in Singapore since we understand you want to cut down on your overhead personal or business costs. We provide an overview of our pricing structure and extra fees so that you won't be surprised by the total amount you need to pay. 
Flexible
Our courier solutions will fit your personal and business needs, whether in a corporate office or a medical establishment needing cheap van delivery services across Singapore. For deliveries of cold chain products, bank records, large parcels, and other time-sensitive, bulky packages, we have the right solution for you. 
Please give us 10-15 minutes to respond. We will be with you shortly.
PAYMENT THRU PAYNOW OR CASH ON DELIVERY.